InVideo Demo and Review
InVideo has become the hottest trend in web video production. If you've a funny clip, some artistic video or just want to promote your business you can now create it all in the comfort of your own home. You'll no longer need to hire expensive professionals or pay for movie making course. All you need is a computer, an internet connection and InVideo. This software also offers templates and backgrounds to enhance the overall look of your videos.
What Can InVideo Do?
The best thing about InVideo (in my mind) is that you can put any website URL into it and it will pull the content from it.  It will then take out the key sentences that would be put on the slides.  You can change this anyway you wish. The background slides can be your own or any stock photos or videos so that you can easily turn a blog post into a video.
With InVideo you can easily turn your everyday videos into advertising tools that can be used on your social media profiles. Once you have your account you can upload any kind of video and instantly insert a related text or a link to your business website. All you need to do is select the appropriate templates, add your company logo and a title and save it as a movie. Then you can use the editing tool to make minor changes to the video before uploading to your social media profiles.
Convert Your Photos To Videos Instantly Using InVideo Picture Video Maker
1. Login to InVideo picture video maker
2. Go to the 'Readymade Templates' section and select the picture video maker template. You will be able to choose from a massive range of picture video maker templates.
3. Add the images in the picture video maker. You can also add pictures from InVideo's array of beautiful photos and videos. We also offer some attention-grabbing background music from our in-house library.
4. Modify the selected picture video maker template the way you want it to look.
5. Once the task is completed, click on export, and you can download the video. Now, post it on your social media accounts and increase your engagement.
Ideal for Beginners or Pros Alike
InVideo is also ideal for beginners because there are numerous templates available for free. You can choose from hundreds of templates that come with video shorts, sound, images, banners and everything else you need to turn your everyday video into a marketing tool. Creating videos for marketing your business is simple. All you need to do is upload the finished product to your social media network and share it with your friends. In no time at all you will see your video clip being shared online. If you can use Canva, you can use InVideo!
The best thing about InVideo is that it's totally free. This is NOT a trial period.  You can stay free or upgrade to one of two different tiers that will give you more and more features but I have stayed on the free plan.
InVideo Uses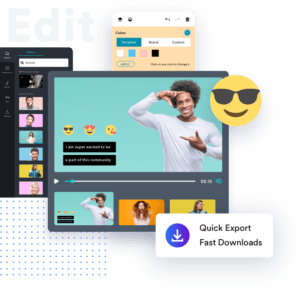 There are many uses for InVideo. The most popular service is probably Instagram, but there are others. Instagram is a photo sharing site that many people use on a daily basis. Many young people nowadays are posting pictures on Instagram to show off their personality. If you have a funny video, beautiful shots or other images that are interested in nature, then you can easily share it on Instagram using InVideo.
The InVideo website itself is very easy to use. If you have ever been online before, then you will not need any assistance to use this website. Everything is explained very clearly, making it easy to create your first video creation using InVideo. Unlike some other video creation platforms, like Avid, that offer complicated and confusing user interfaces, you can find all the help you need in InVideo.
Promo Videos
If you are creating short promotional videos to give away to your customers, then using pre-made templates for InVideo is a smart move. If you already have an article or press release to use for your promotional video, then you do not have to spend additional time building your own media library. This is because the templates available on the InVideo website will already have the most commonly used keywords and other important information needed by InVideo users. You can also give the link to your website URL at the end of your video. This way, you will be able to drive highly targeted traffic directly to your website.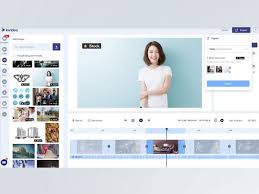 You can even save time by using pre-made templates for InVideo. There are several other video creation platforms out there but none offer templates that are already ready to use. If you were to create videos on your own, then you will have to take the time to research, learn and practice various methods and techniques. You may even have to hire a professional to get the perfect angles and transitions. On the other hand, if you choose to use pre-made templates, then you will cut short your learning curve and produce quality videos in no time.
When you decide to go with pre-made templates for InVideo, you can still upload your own original articles and pictures, but they will not appear as video content. When your customer clicks on one of the InVideo videos, they will be taken to a page in your media library. From there, you can offer them a choice of either purchasing your product or obtaining more information about your product or service. You can also add additional promotional materials or links in the form of an author resource box.
Conclusion
If you are lacking in content to turn into videos, simply use  ArticleForge to start or create your blogs and then easily use InVideo to turn them into videos for any of its many purposes. Please like and share this post and subscribe for new ones as I put them out!
Make sure you check out InVideo yourself for free NOW!